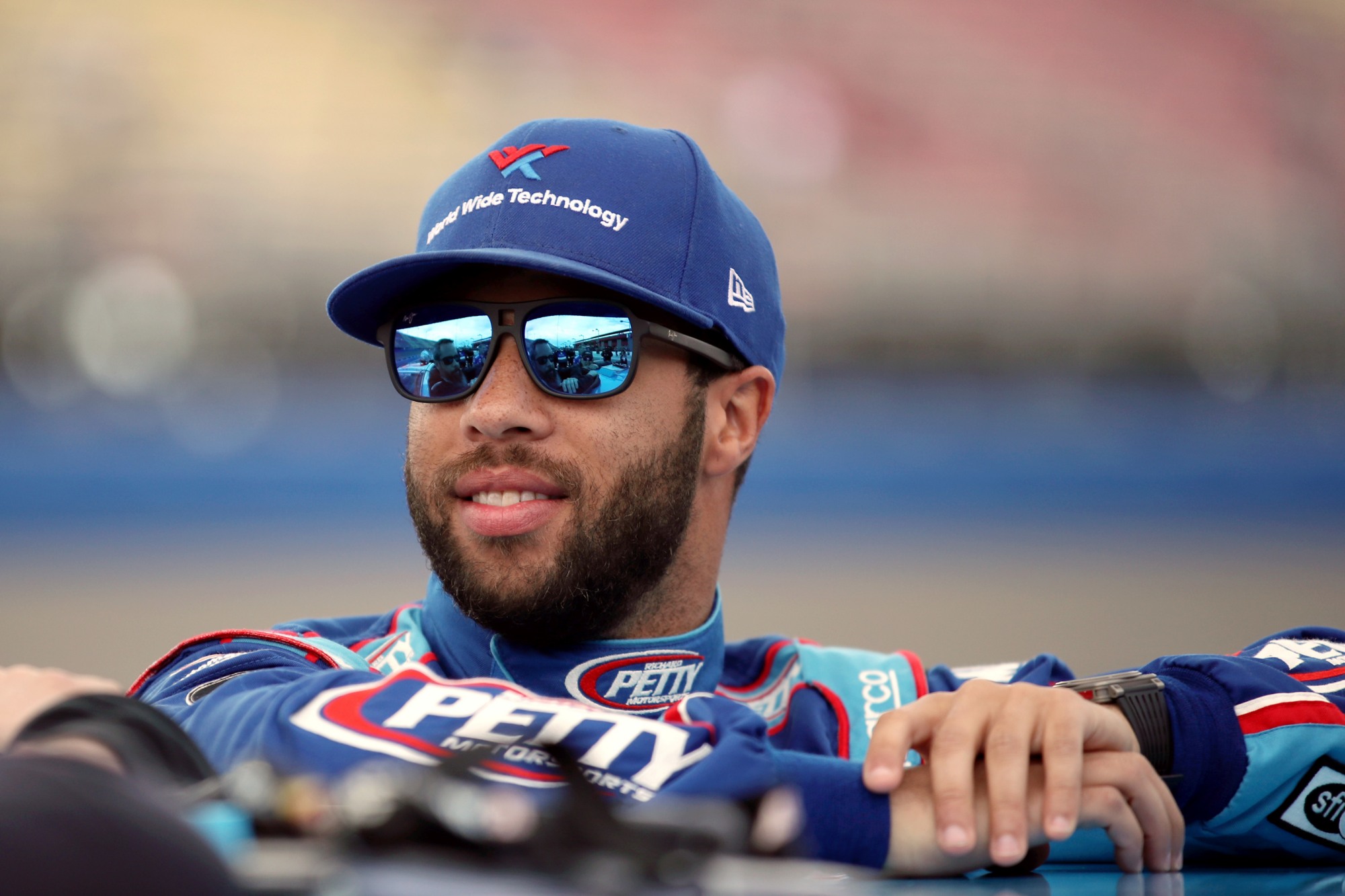 It's Tuesday. Bubba Wallace is an African-American who drives for Richard Petty Motorsports in Nascar's highest and most competitive series. The other day someone hung a noose in his garage area at the Talladega Superspeedway. As a Nascar fan I found this act disgusting. It was most likely in retaliation for Wallace strongly encouraging Nascar to ban the Confederate flag from all of its racing venues, which they ultimately did.
I don't want to get into the debate of whether removing the Confederate flag is right or wrong, but I will say that hanging a noose in his garage was exceptionally racist and inexcusable. The incident is now being investigated by Nascar, the U.S. Attorney, the FBI and the Justice Department's Civil Rights Division.
Prior to the start of Monday's race at Talladega Superspeedway, drivers and crew members offered a unified show of support for Wallace when they pushed his No. 43 Chevrolet to the front of the grid during pre-race activities. Wallace was inside the car wearing a face mask and sunglasses that covered his face. When he got out though, Wallace was overcome with emotion as he rested his head atop his hands on the hood, body shaking with tears. His team owner, Richard Petty, who had not attended a race since the COVID-19 pandemic began, was there and put his hand on Wallace's back to steady him.
After the race Wallace apologized for not wearing a mandatory mask because, "I wanted to show whoever it was, you are not going to take away my smile."
-keep