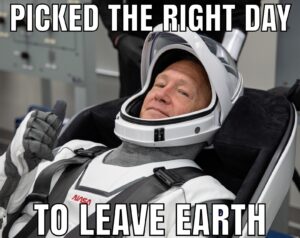 It's Monday. Would someone hit reset so we can start 2020 over, please? Chicago was one of the cities that had extensive rioting over the weekend. I was talking to a buddy of mine that lives in the city while it was happening and it was eerie as hell. We were both listening to the Chicago Police scanner and it was pure chaos. I can't imagine what it would've felt like to be a cop in a situation like that. I can understand and sympathize with the peaceful protesters, but the others, looting and destroying property, they're just garbage.
Necco Wafers are back after a two-year absence. The factory in Revere, Massachusetts, went bankrupt in 2018 and was was eventually purchased by Spangler Candy Company, which is launching the candy's comeback. My Dad used to bring a roll of Necco Wafers home for me when I was a kid, so they're a nostalgia thing for me. Looking forward to picking up a few rolls as soon as they're available.
Had a really nice weekend. The weather was perfect. Got the Vette washed and cleaned out the garage. Looking forward to getting some work done this week.
-keep