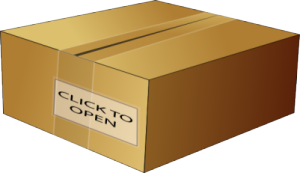 It's Friday! When will it stop? We're in for more of the horrid white stuff tonight and right through the weekend. And, of course, it gets even colder. For months we get practically nothing and then as soon as February came around, we get buried in snow and plunge into frigid temperatures. Somebody make it stop!
The Duels races were held last night in Daytona and the first was won by Aric Almirola. The second Duel was delayed by rain and is expected to go green soon after I post this update. The results of these two races largely make up the running order for the Daytona 500 on Sunday. Definitely looking forward to that!
Today I have a new amateur photo to share. It comes from a reader who happens to be a long time fan and since it's Friday, the babes and jokes are doubled as usual!
-keep
Keep, this is my bare beauty showing off for you and your fans. Your page has long been a favorite of mine. Its at the very top of my list so please don't ever stop doing what you do! -Anonymous