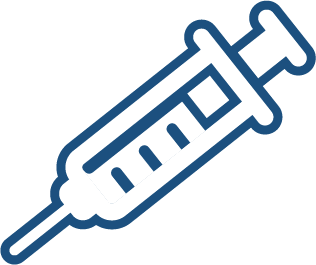 It's Monday. Snow, rain and the slushy stuff in-between. That pretty much describes the weather over the weekend here in Illinois. The temperature has finally started to inch upward and although winter isn't over, it's a sign that things are changing and that's a good thing.
Got my first vaccine shot on Friday and the first question people ask is which one did you get? For me it was Pfizer. I didn't select it nor was I asked which I preferred. That's just how it works I guess and I'm certainly not going to complain. The second question is did it hurt? I tell them I cried only a tiny bit.
My Sunday afternoons are back to normal now that Nascar is back in action. One of the things that Nascar changed for this season is the number of road courses has increased from two to seven. The fans have been asking for more road courses because they're more exciting to watch and more challenging to the drivers. And that's exactly how it went yesterday in Daytona. In the end it was Christopher Bell who tracked down and outdrove Joey Logano for the win. Next up is the Homestead-Miami Speedway.
Started watching Your Honor on Showtime… excellent!
-keep