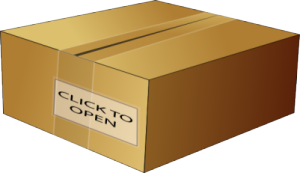 It's Friday! I haven't even bothered to look ahead and see what the forecast is for this weekend. It's going to snow, that much can be assumed. The question is, how much and just how bitch-ass cold will it get? Actually, I don't think we're getting more snow than usual. The problem this season is it's not melting. In the past it would snow and then it would melt before then next storm came through. Without that melting period between the storms, it just keeps accumulating and now we're running out of places to put it. It's getting to the point where it can't be plowed anymore—it has to be stacked or moved. I need to get out of here.
Now that the 2021 Nascar season is underway, I'm looking forward to the race this Sunday. They'll still be in Daytona but this time they'll be racing the road course configuration which should be cool.
Okay, today I have another reader submission of amateur goodness! It comes from frequent contributors B&P. This one was taken while in Sturgis, South Dakota, during the city's long-running Sturgis Motorcycle Rally. Enjoy the photo along with the usual Friday double babes & double jokes!
-keep
Keep, This one is still from Sturgis but sorry, no bike 😀 -B&P