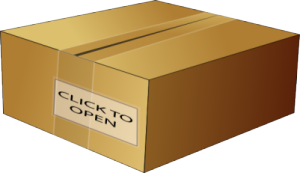 It's Friday! Ack! We got a bizarre mix of alternating snow and rain all day yesterday and now Arctic air and heavy winds are moving in to give us temperatures in the single digits. Sure, the snow sucks but when it gets bitch-ass-cold like this absolutely nothing works. All the snow freezes solid and can't be moved. I honestly don't know how my Canadian readers deal with this shit. Hate this time of year!
I'm looking forward to the Super Bowl game this Sunday. I don't care about either of the teams involved so I'm just hoping for a good game. I'll be breaking out the Yuengling and munchies for sure.
Today I have another amateur photo to share with all of you. This is another lost photo from back in early December that I somehow overlooked. My apologies to the sender and better late than ever, right?
Double babes & double jokes are also on tap for today. Enjoy!
-keep
Hi Keep, I hope you are well during this crazy time. I think I would rather look at boobs than worry about all the crap going on. -Anonymous