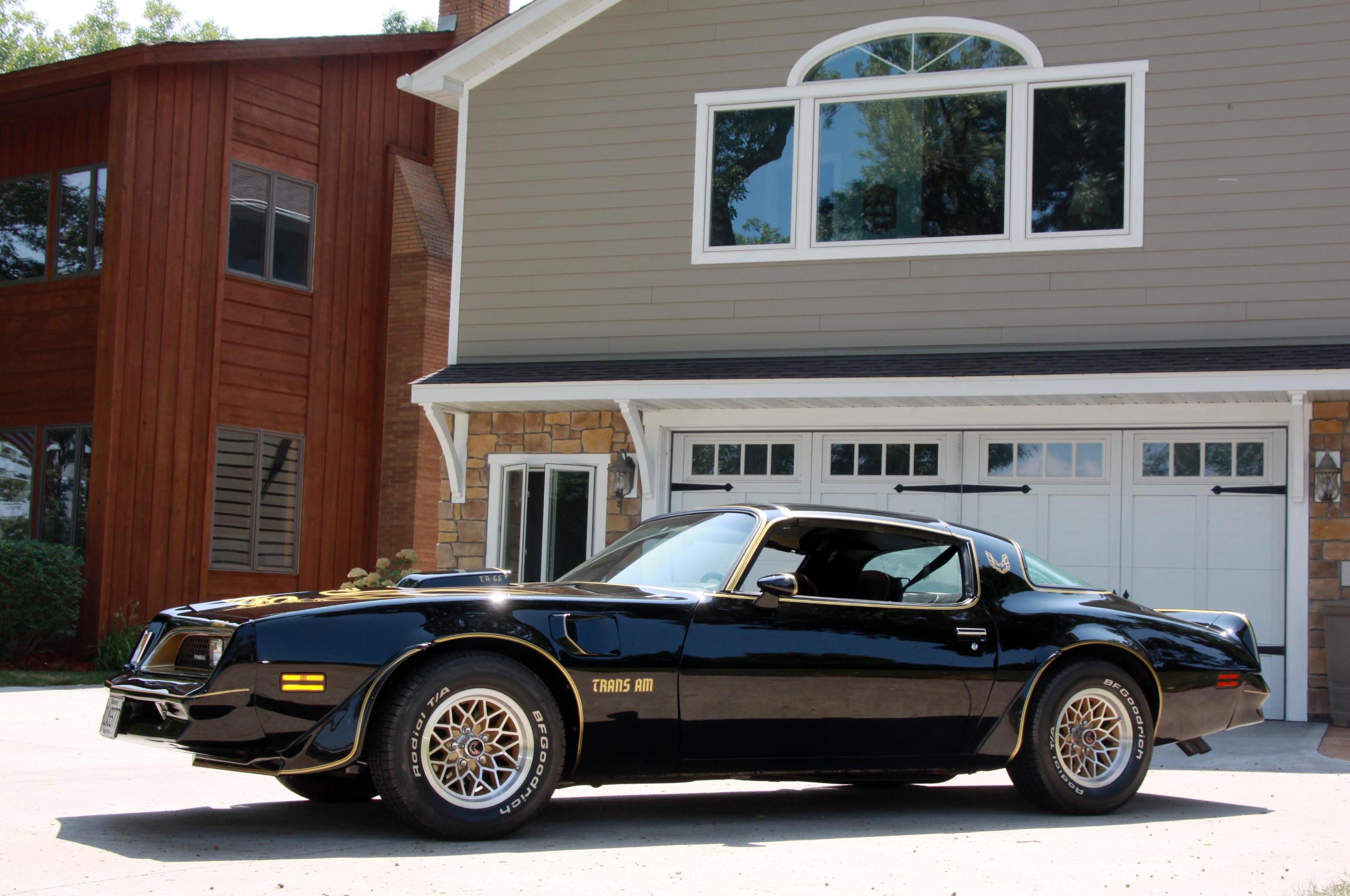 It's Friday! It looks like the Chicagoland area will have yet another wet weekend. I don't even know what to say. It appears this is just how the entire summer is going to go. Rain, followed by more rain. At this point it doesn't even surprise me anymore. It's almost expected.
It's Father's Day this Sunday, so there may be a significant increase in the number of babes this Sunday in honor of all the Dads out there.
And damn, the Nascar Cup series is off this weekend so there will be no race on Sunday.
Anyway, today I have a collection of Bandit goodness to share with all of you! This incredible black & gold 1977 Pontiac Trans-Am Special Edition belongs to Tim, a reader who was kind enough to share his ride with all of us. I've always wanted one of these, especially after seeing the movie Smokey & The Bandit. The lines are aggressive and the black and gold paint scheme is timeless. It looks as good today as it did back in '77. Enjoy the photos and details of Tim's T/A below. And if you have a cool ride that you'd like to share, send in some photos and be sure to include a few details as well.
-keep
Keep, A short story of my 1977 Pontiac Firebird Trans Am Special Edition. The order was placed in 1976 for a fully loaded Firebird with the exception of a CB Radio . . . When the Trans Am was delivered no one noticed something very unusual, the exhaust splitter tips where not chrome, but "Black Chrome". Many years later to find out only about 8 total received them, four with the 4spd standard manual transmission and four with a 3spd automatic transmission. The Trans Am was even ordered with the Rear Seat Console, '77 was the last year for that option and cost $46.00. The Bandit has seen many chances over time with trying to keep the appearance stock. From the ground up the list of modifications include: Ws6 8″ Gold Snowflakes, Global West Suspension, 3.73 ring & pinion, transmission and converter upgrades, I'll spare everyone all the engine work other than on the dyno it made 485hp and 550tq. Less then 50,000 actual miles, family owned unrestored Nation and International Award winning Bandit Trans Am. Rest in Peace Burt Reynolds as the world can't thank you enough for "Smokey and the Bandit", making sales skyrocket on this model car. Pontiac couldn't keep up as PMD worked employees around the clock in order to deliver and keep customers happy. -A loyal reader, Tim