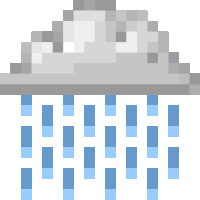 It's Monday. We had a somewhat soggy weekend. I was hoping to get out to Morris, Illinois, for their first Cruise Night of the season on Saturday night, but Mother Nature decided that we needed even more rain. So instead of checking out over 800 classic cars, I stayed home, made some Italian Sausage for dinner, and watched the first episode of the new season of Battlebots. Good show, but I was really looking forward to seeing some automotive goodness. Dammit.
And then on Sunday Mother Nature decided to screw with me again. This time we got intermittent rain here in Illinois while also she dumped even more in Michigan, which caused Nascar to postpone the race until Monday. Dammit, again.
Time to get back to work I guess… watch, I bet it'll be sunny.
-keep
Mmmm… just opened a box of Lemonheads. I haven't had these in ages… very tasty!