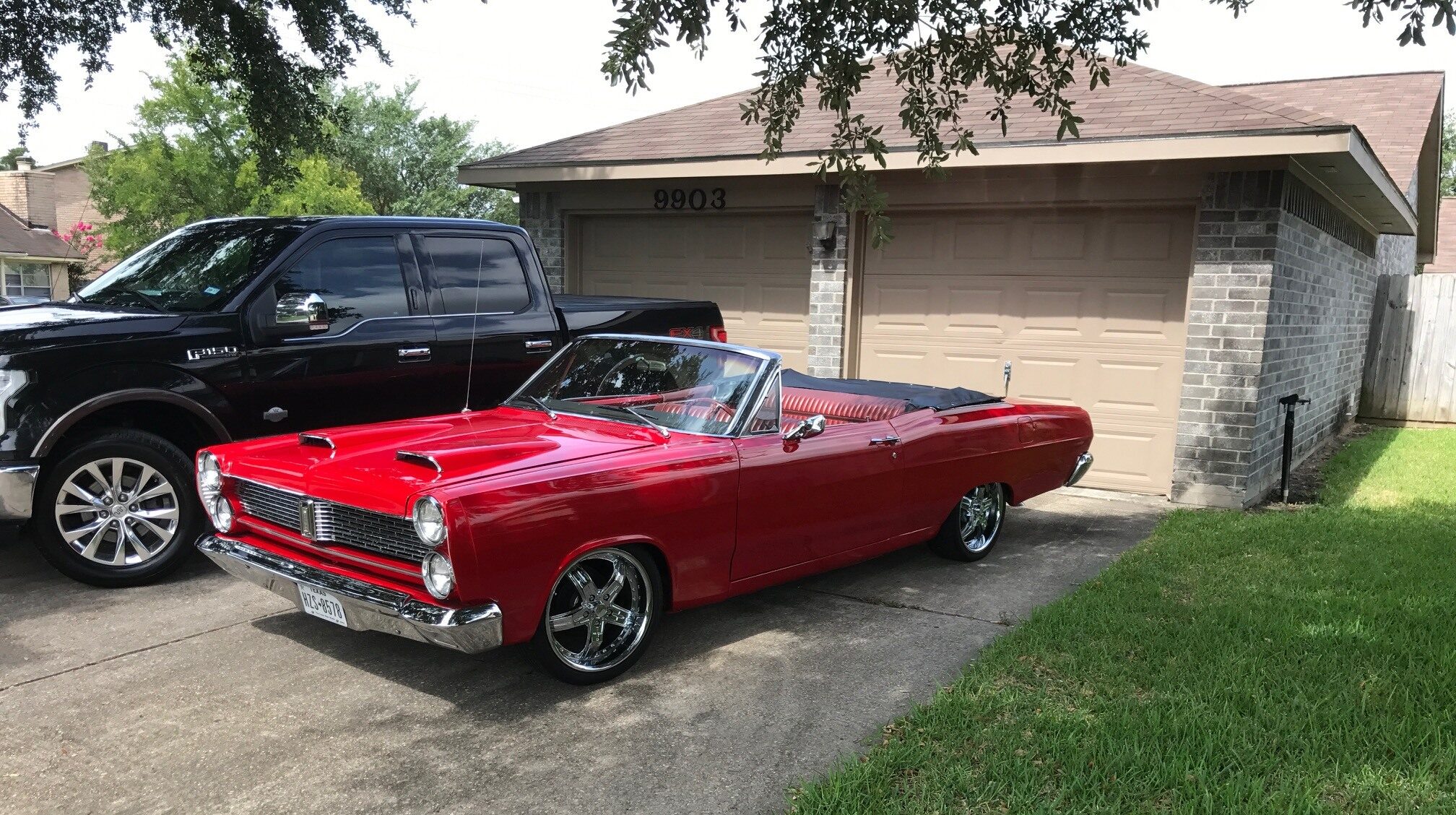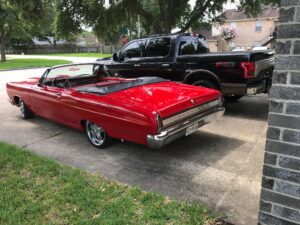 Its Tuesday. I'm heading out to a local car show for their first show of the season tonight. The weather is supposed to be nice (which is weird) so I'm looking forward to seeing some great cars and grab some tasty eats as well. And yes, I'll take along my camera so I can share a few of my favorites with all of you.
In the meantime, check out these photos sent in by one of my readers in Houston. He goes by the name Scifiguy and said that this beautiful '66 Ford Galaxie belongs to his neighbor. He also mentioned that he loves hearing it start, so I'm guessing it sounds as good as it looks!
Oh, my neighbor had a Hyundai. Yep.
-keep
UPDATE: The car is actually a Mercury Comet Caliente.