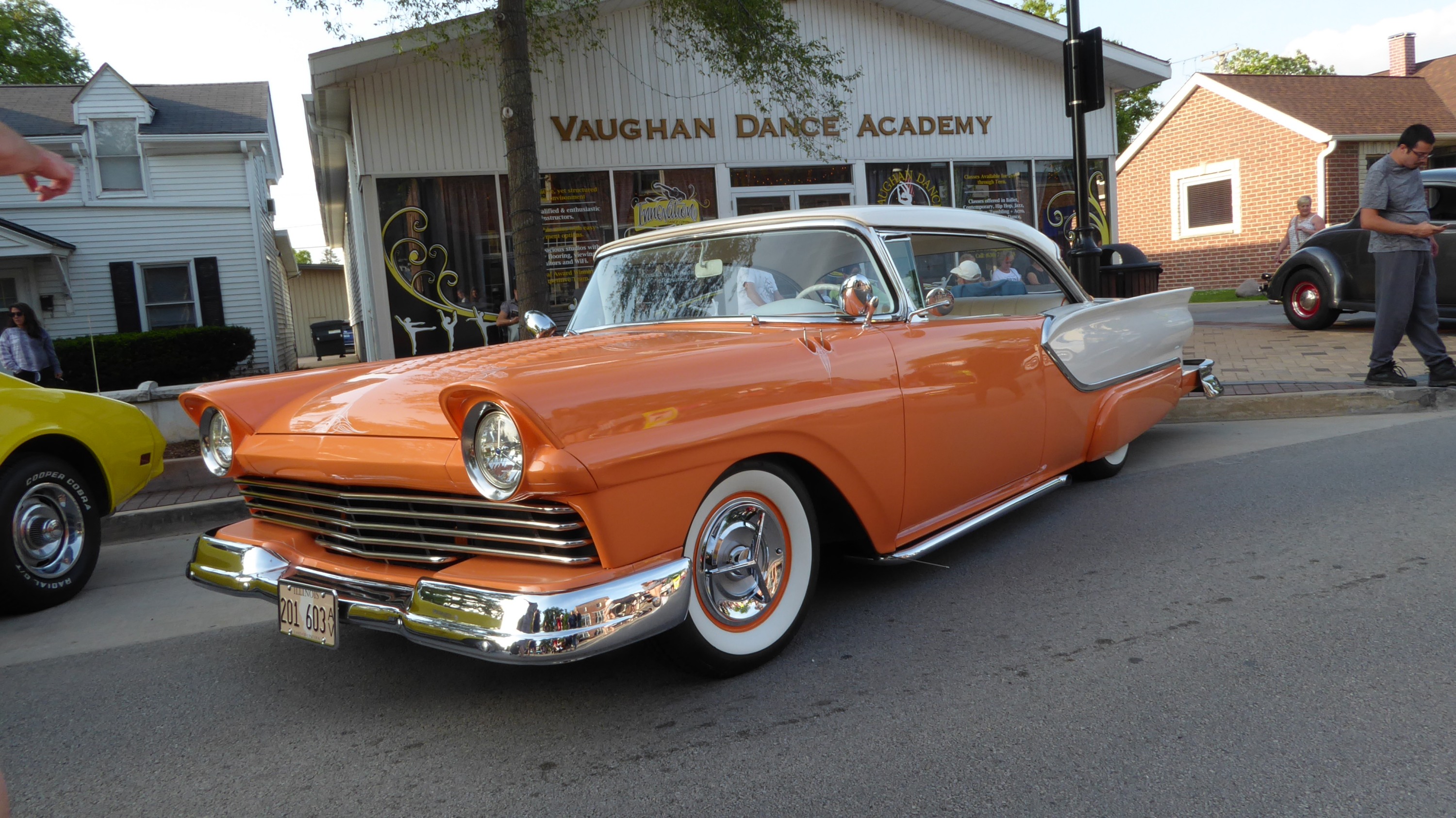 It's Friday! Another weekend is upon us and here in Illinois it looks like it'll be another wet and stormy one. I don't know about you, but my patience is wearing thin. I'm thinking that it's about time for a blistering heatwave and drought combo. It's practically the end of June and I'm just tired of the cold and everything getting rained out. So I say it's time to bring on the heat and dry this shit up for a change!
Today I'm going to wrap the week up with some automotive goodness! This collection of fine vehicles come from earlier in the week when I checked out a local weekly car show. There's always a big turnout and the variety never disappoints. One car that really stood out to me was the intense black & yellow Challenger Super Bee. It's a bold color combo that demands your attention. Very cool. The local Harley Davidson dealer was also in attendance and had quite a collection of bikes as well. Next time I'll snap a few more photos of those.
Anyway, enjoy all the auto goodness along with the usual Friday double babes & double jokes!
-keep