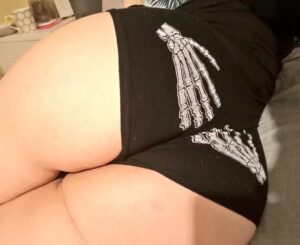 It's Friday! Bleh. We had another two days of chilly rain but it's expected to move out in time for the weekend. I'm looking forward to handing out some tasty treats to all the spooky kids in the neighborhood Sunday night. Remember, only the good stuff like Reese's Peanut Butter Cups, Snickers, M&Ms, Payday, Twix, KitKat, 100 Grand, Baby Ruth, Butterfinger, and absolutely-positively no damn Circus Peanuts!
While working from my home office yesterday, I turned on my DVR recordings of the Mecum Auto Auction event recently in Schaumburg, Illinois. I love their coverage because it's just hours and hours of automotive goodness being auctioned off. It's like a huge parade of incredible original and custom cars that just keeps going and going all weekend long! One of these days I gotta get out there to see it in person.
Today I have another collection of amateur goodness from Ms. CB. She's even included a couple special ones for Halloween that I think everyone will enjoy. Again, a huge thanks to her for allowing me to share her photos.
Double babes, a bunch of jokes, and a whole collection of sexy amateur photos should help everyone kick the weekend off right!
-keep
Hi Keep, As I let you know in the last email, more to follow. Halloween is almost there, therefore included a few in style. Further a wild choice out of a big collection taken recently.
xxx
Ms CB
[ngg_images gallery_ids="127″ display_type="photocrati-nextgen_basic_thumbnails"]