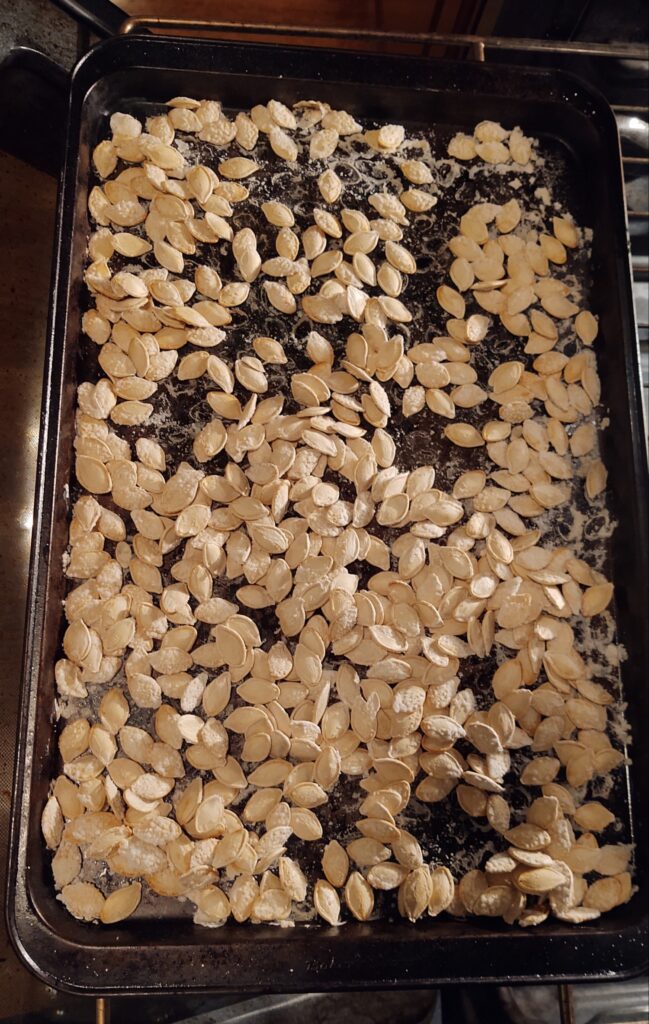 It's Monday. Let there be seeds! I gutted pumpkin Jack over the weekend, soaked his seeds in salt water, and toasted up his seeds to a nice salty crunch. They turned out really tasty this year and I look forward to snacking on 'em this week.
Had a good weekend. The weather has been a bit chilly but we spent Sunday down in Mahomet visiting my girlfriend's mom for her birthday. It's only a 90 minute drive south of here but it was actually warm down there! Good food, drinks, and the great weather really made for a nice afternoon.
I missed both the Bears game and the NASCAR race in Texas, but as expected the Bears lost to the Packers again. The score was a disappointing 24 – 14. And the race down in Texas was won by Kyle Larson. That kid is on fire this year and is currently first in points. I wouldn't be surprised if he takes the Championship this year.
And speaking of Champions, congratz to the Chicago Sky who won the WNBA Championship!
-keep