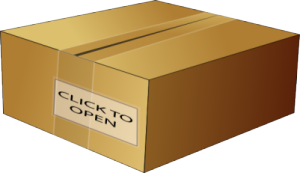 It's Friday! Bring on the warm because this weekend is the last major outdoor auto show and swap meet event. It's called the Fall Classic and it takes place at the Grundy County Fairgrounds October 9th & 10th. The swap meet is on Saturday and the car show follows on Sunday. And it looks like the weather will be dry and warm, so I'm very much looking forward to getting out there and checking out the show!
Had some of Pizza Hut's Detroit Style pizza the other night and it was mighty tasty. Give it a try if you can get it in your area.
Nascar and the Bears on Sunday… gonna have to record those.
Okay, I have some amateur goodness to share with all of you today. It was sent in by a reader who didn't have all that much to say, but that's all right. There's also the usual Friday double babes & double jokes, so that should help kick your weekend off on the right foot. Enjoy!
-keep
Keep, my hot squeeze. -Anonymous