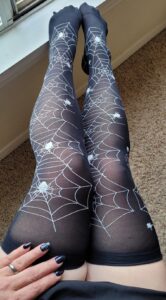 It's Monday. It warmed up nicely for the weekend so the girlfriend and I took the Vette out for a spin on Saturday. We checked out a few neighborhoods for spooky Halloween decorations and came across some really creative displays. The mild weather is supposed to continue through the week so we might get in another haunted cruise before putting the car away for the winter.
Had a great time out at the Fall Classic car show on Sunday. I heard that there were over one thousand cars in attendance along with a god knows how many vendors. I took a bunch of photos at the show and will feature them later this week.
And then there was the Chicago Bears game against the Las Vegas Raiders. The Bears unexpectedly kicked their asses with the final score 20 – 9. It looks like our new QB Justin Fields is starting to find his groove. Next Sunday… the Packers.
-keep