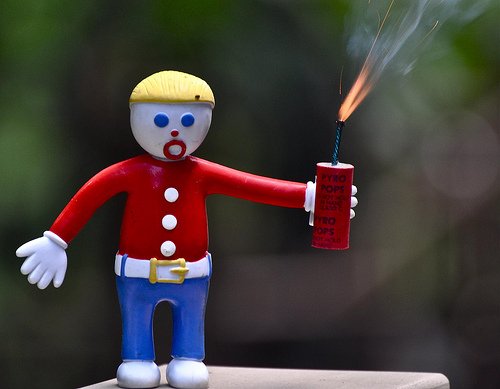 It's the 4th of July! Here in the states it's Independence Day and that means there will be cookouts, heavy drinking, and a crapload of things blowing up all across this great land. We're taking the Vette out on a road trip up to Galena, Illinois, for the day. It's supposed to be a beautiful day so I'm looking forward to putting the top down and hitting the road. We have a cookout to go to tomorrow, so that should wrap up the holiday weekend nicely.
So, if you're lighting off fireworks tonight, don't be stupid like Mr. Bill over there. Do not light them in your hands! Bad things can happen when you do that and you're going to miss those fingers when they're scattered all across the lawn. Be careful and have fun.
-keep
Oh—special 4th of July Babe Collection today!