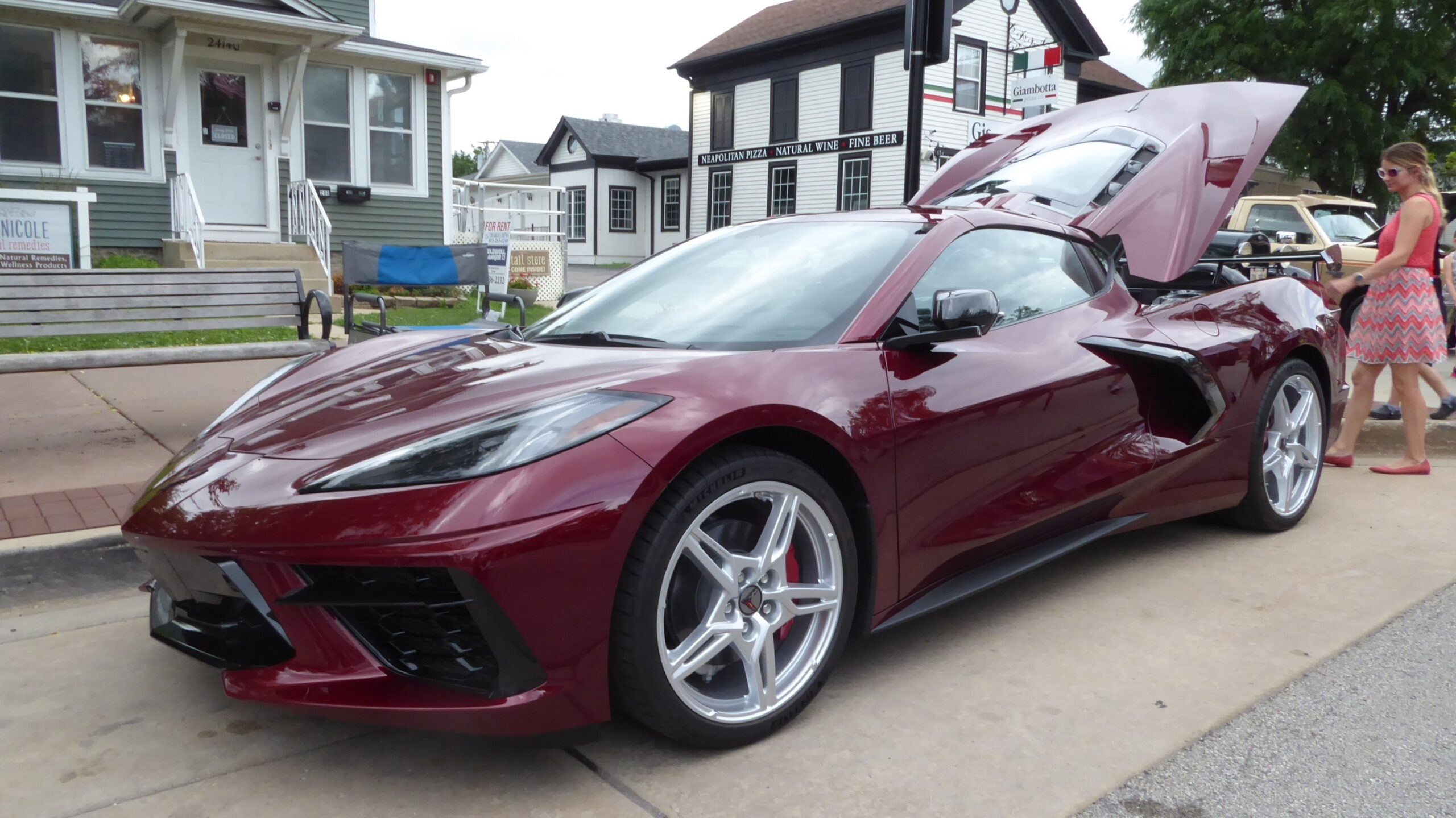 It's Friday! Get the grill ready and pick up plenty to drink because July is here and it's the July 4th weekend!
I checked out the weekly car show in Plainfield last Tuesday and I was damn glad I did because it was Corvette night! Even better, the first car I saw was a new C8 in Rapid Blue! And even better than that, there were 4 more C8s at the show! A total of 5 C8s and a hell of a lot of other Vettes in attendance put a grin on my face that has yet to wear off. My absolute favorite? The C8 in Red Mist Metallic pictured above. As for my other favorites from the show, you can check 'em out in the collection below.
Double babes & double jokes… enjoy!
-keep
[ngg_images gallery_ids="102″ display_type="photocrati-nextgen_basic_thumbnails"]