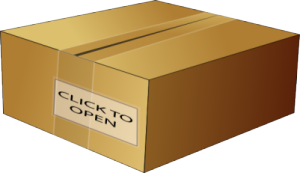 It's Friday! Not only is it Friday, but it's also a long weekend due to the Memorial Day holiday! And the Memorial Day weekend is also considered to be the unofficial start of summer, and that's definitely something to get excited about! It was a long crappy winter so I'm looking forward to some heat and plenty of time outdoors!
For race fans, Sunday also happens to be the high holy day of racing! Why, you ask? Because both the Indy 500 and Nascar's Coca-Cola 600 are both run on Sunday! The Indy 500 kicks off around noon and then the Coca-Cola 600 follows later that night. I will be watching with plenty of beer and munchies at the ready.
Did everyone enjoy the week-long run of double babes? I hope so, I'll do it again soon!
So, let me wrap this up by saying that I have a new amateur photo to share with all of you today. And of course, since it is Friday, the babes & jokes are doubled! So have a great holiday weekend and enjoy!
-keep
Keep, my wife leaves nothing to the imagination when she's wearing these. I can't complain and I doubt that your readers with either. Love your site, man! Keep it up! -Anonymous