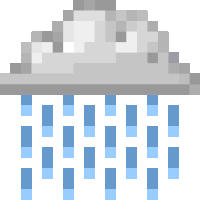 It's Monday. We had  rain throughout the weekend so there wasn't much going on outdoors both Saturday & Sunday. And when it's a rainy day, why not head out and catch a movie? That's what a buddy and I did on Saturday. The movie was Evil Dead Rise and it was delightfully wicked. They put aside the humor and cranked up the horror for one of the nastiness Evil Dead movies yet. Like a good scare? Go see it!
Rain on Sunday postponed the Nascar race at the Monster Mile in Dover, Delaware, to Monday. I hate that there wasn't a race in my Sunday afternoon, but I suppose there is a little comfort not being the only ones getting a crappy spring.
I guess it's time to get back to work. Seeya….
-keep