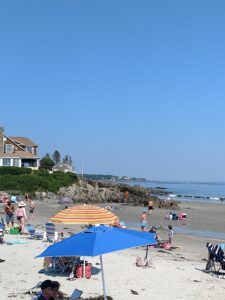 It's Thursday. We were on our way up the east coast yesterday when we decided to stop in Kennebunkport to check out the beaches and grab a little sun. The beaches out here are nothing like the Florida Gulf beaches that I'm used to. Up here they're very rocky and the sand is much darker. It's pretty, but in a whole different way.
We arrived in Portland, checked in to our hotel, and went out to stroll around the city. Lots of people with lots of cool places to check out. Looking forward to trying the local food and, of course, the beer!
-keep
Happy 4th everybody! Try not to blow off any body parts, you may want them later!