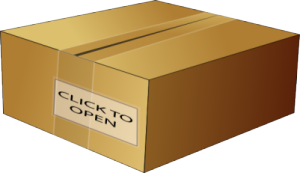 It's Friday! I can't believe that it's Friday already. For some strange reason the entire week flew by. The entire summer has flew by as well. Believe it or not, Labor Day weekend is coming up next weekend on September 2nd. Damn, I'm not ready for summer to be over yet.
The Nascar Cup Series is off this weekend. No worries, I'm sure Jimmy Johnson will still find a way to lose on Sunday!
And speaking of racing, I checked out Netflix's new competition series Hyperdrive last night and I really liked it! Basically, it's like Ninja Warrior but with cars. Daring drivers from around the world are put to the test on the baddest automotive obstacle course ever built. Driving skill, mechanical ingenuity, and nerves are just a few of the things that will be put to the test in this challenging tournament. If you love cars, you'll definitely want to check it out.
Okay, let's wrap the week up with a damn fine amateur photo and double babes & double jokes! Enjoy…
-keep
Keep, I see many sending in pictures of their wives but why not ever the girlfriends? I aim to change that with this picture of my lovely gal with the soft touch. You have a fine site, I look forward to hitting it first thing every morning. -Anonymous