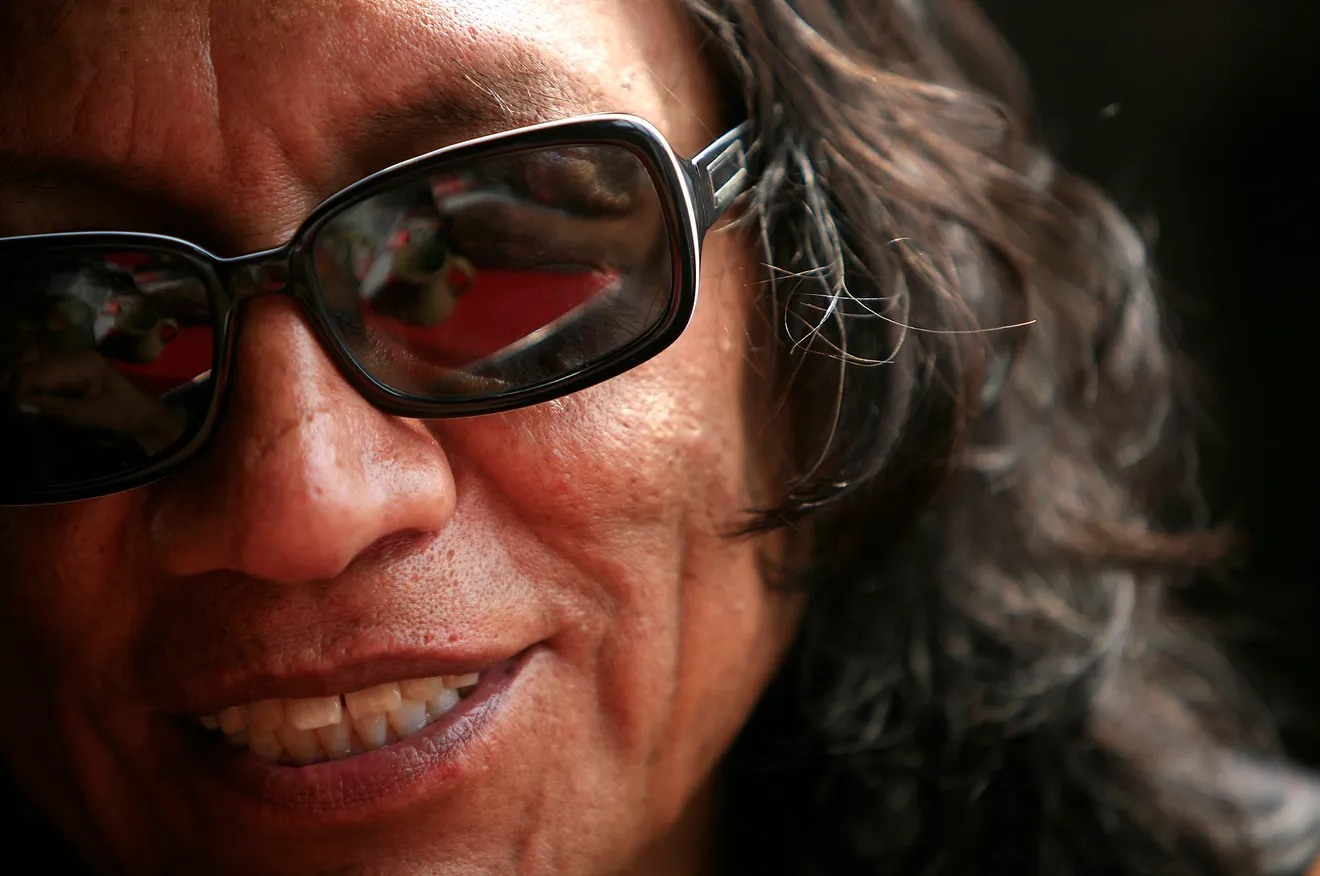 It's Thursday. Many of you probably have no idea who Rodriguez is. I was introduced to his music by a friend who suggested that I watch the Oscar winning documentary "Searching for Sugar Man". I loved the film and started listening to his music. Several years ago my girlfriend and I were lucky enough to see him play live at Ravinia in Highland Park, Illinois. It was just him and his guitar but he was incredible. I know that he's had health issues for a while now, so rest in peace, Rodriguez, and thank you for all the music.
-keep
And I just heard Robbie Robertson has also died. He was 80. Jeez.
Rodriguez, subject of Oscar-winning documentary 'Searching for Sugar Man,' dies at 81
Detroit ― Sixto Diaz Rodriguez, the Detroit musician who rose to international fame after being the subject of the Oscar-winning documentary "Searching for Sugar Man," died Tuesday night. He was 81.
Rodriguez had been in declining health and it was unclear where he died. His death was confirmed by his daughter, Regan, and his official website.
"We extend our most heartfelt condolences to his daughters ― Sandra, Eva and Regan ― and to all his family," reads a post on the site.
The 2012 "Searching for Sugar Man" documentary traced the nearly unbelievable tale of the folk musician's journey from obscurity to international success that he achieved decades after he recorded two albums in Detroit in the early 1970s. The film, written and directed by Malik Bendjelloul, won the Academy Award for Best Documentary Feature at the 85th Academy Awards ceremony in 2013.
"It's been a great odyssey," Rodriguez told The Detroit News in a 2008 interview. "All those years, you know, I always considered myself a musician. But, reality happened."
Rodriguez recorded two albums in the early 1970s in Detroit: "Cold Fact" (1970) and "Coming From Reality" (1971). Both flopped commercially in the U.S.
Rodriguez thought it was the end of his musical story. He worked day labor and started a family. He got a philosophy degree from Wayne State University and became politically active. He unsuccessfully ran for mayor, city council and state senate. Eventually, he became a Cass Corridor character and could often be seen walking in the neighborhood dressed in black with a guitar case slung over his shoulder.
Sixto Rodriguez walks Motor City Brewing Works in the Cass Corridor in Detroit in 2008.
The only clue that his music registered to anyone came in 1979 when he was asked to perform in Australia. He went again in 1981.
"I thought they were strange flukes," said Rodriguez, who also thought it was particularly sweet and strange many people knew the words to his songs.
He went back to surviving in Detroit. But the arrival of the internet changed his life. His daughter Eva found websites dedicated to him in South Africa. One said he had shot himself on stage. Another declared he overdosed on heroin. The founders of one of those sites, a rock journalist named Craig Bartholomew, ended up calling Rodriguez after searching for him for years. Shortly after, another devout fan, Stephen Segerman, called him.
"I told him, 'In South Africa, you're bigger than Elvis,'" Segerman told The News in 2008.
The escapist, gritty themes of Rodriguez's songs struck a chord of many repressed young South Africans trying to grapple with their country's brutal apartheid government, which treated blacks and other non-whites like second-class citizens.
"Like a lot of people here, I discovered Rodriguez while I was in the army, which every 18-year-old used to have to do," said Segerman. "He was on everyone's cassette tapes. It's great pop music. But you start to realize this is raw, brutally honest ― and that's the chord it struck. I was in the army, but I didn't want to be a soldier. I didn't support apartheid. Raw, brutal honest had lots of appeal."
Around 2008, his albums were re-released and that garnered him a wave of critical acclaim and he began touring. But the success of "Searching for Sugar Man" led to all sorts of late-career success. He performed in large venues in multiple countries and elite music festivals such as Coachella.
In 2022, musician Dave Matthews played at Pine Knob and met Rodriguez before show and praised him from the stage during the concert, saying that Rodriguez was "one of my heroes growing up" in Johannesburg, South Africa.
Rodriguez's daughter, Regan, said other fans included legendary guitarist Carlos Santana, the band Los Lobos and the actor Russell Crowe.
Rodriguez lived in Detroit at the time of his death.
"The world is such a big place and there's enough for everyone," he told The News in 2008. "More than enough. To say you want it all ― there's just so much to share and the beautiful part of it is I get to share this with so many people."