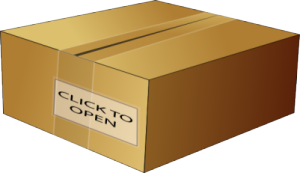 It's Friday! We got some chilly air that moved in yesterday that dropped our temperatures into the low 20s. And you know what? I bet that's Canadian air, too, dammit! I will definitely be working from my home office today and I'm cranking the heat up to 80.
I say this every year, but I mean it this time. I'm going to get my Christmas shopping done before Thanksgiving. That's right. And I plan to buy 100% of it online. Every year I put it off and end up sweating it out right up to Christmas Eve. Not this year, I say! Now I just gotta get started. …Squirrel!
Okay, how about we wrap this week up with some amateur goodness and double babes & double jokes. Sounds good to me. Enjoy!
-keep
Keep, My wife showing some more for you and your readers. -Anonymous