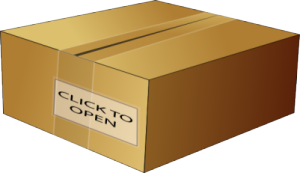 It's Friday! Brrr! We've been stuck in a wicked pocket of frigid air for the last several days. As if that isn't bad enough, factor in a 20-30 MPH wind that makes it feel like your face is going to crack. That's not your ordinary cold. Nope, that's what I like to call bitch-ass cold! In Canada they probably call it light sweater weather.
Battlebots is back! At the risk of revealing my nerd credentials, I'm a huge Battlebots fan. The new season kicked off last night with a 3-hour episode and it was a blast! If you've never heard of it, it goes something like this. Teams engineer, build, and operate their own remote-controlled robots to battle other teams in an enclosed stage. The matches are in bracket form and usually involve one-on-one battles that last 3-minutes or until one of the bots is disabled. The goal is basically to destroy as many bots as possible and become the last bot standing. Since the bots can be equipped with a variety of weapons like flame throwers and rotating shredding devices, you can imagine how much fun it can be watching the carnage ensue. You can check it out yourself on Thursday nights on the Discovery channel or streamed on Discovery+.
Okay, let's wrap this week up with some new amateur goodness along with the Friday double babes & double jokes. Enjoy!
-keep
Keep, great website and love your work. I know this may not be the most imaginative picture but it's a start. I'm just happy she agreed to this! Keep it anonymous please. -Anonymous