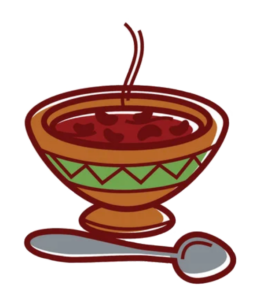 It's Monday. We've had some damn chilly weather lately and that always gets me hungry for some hot & tasty comfort food. I hate winter but if there was anything that I liked about it, I'd have to say it would be the stick-to-your-ribs type of dinners that warm you from the inside out. I'm talking about homemade soup, grilled cheese sandwiches, casseroles, meatloaf, chicken pot pies, stew, and anything pasta. Another favorite of mine is chili with those tiny oyster crackers. My girlfriend made a pot of it the other day and I had it twice over the weekend—and it was fantastic!
After fifteen years of buying real Christmas trees, we decided to go with an artificial tree this year. We just wanted something that would be easier and quicker to set up, so we settled on a pre-lit 7.5′ Douglas Fir. It took about 10 minutes to set up and it'll be easy to store. No more freezing my jingle bells off searching through hundreds of trees in an outdoor lot. I'm already loving this thing!
Guess it's time to finish off the candy corn and switch over to holiday M&Ms!
-keep