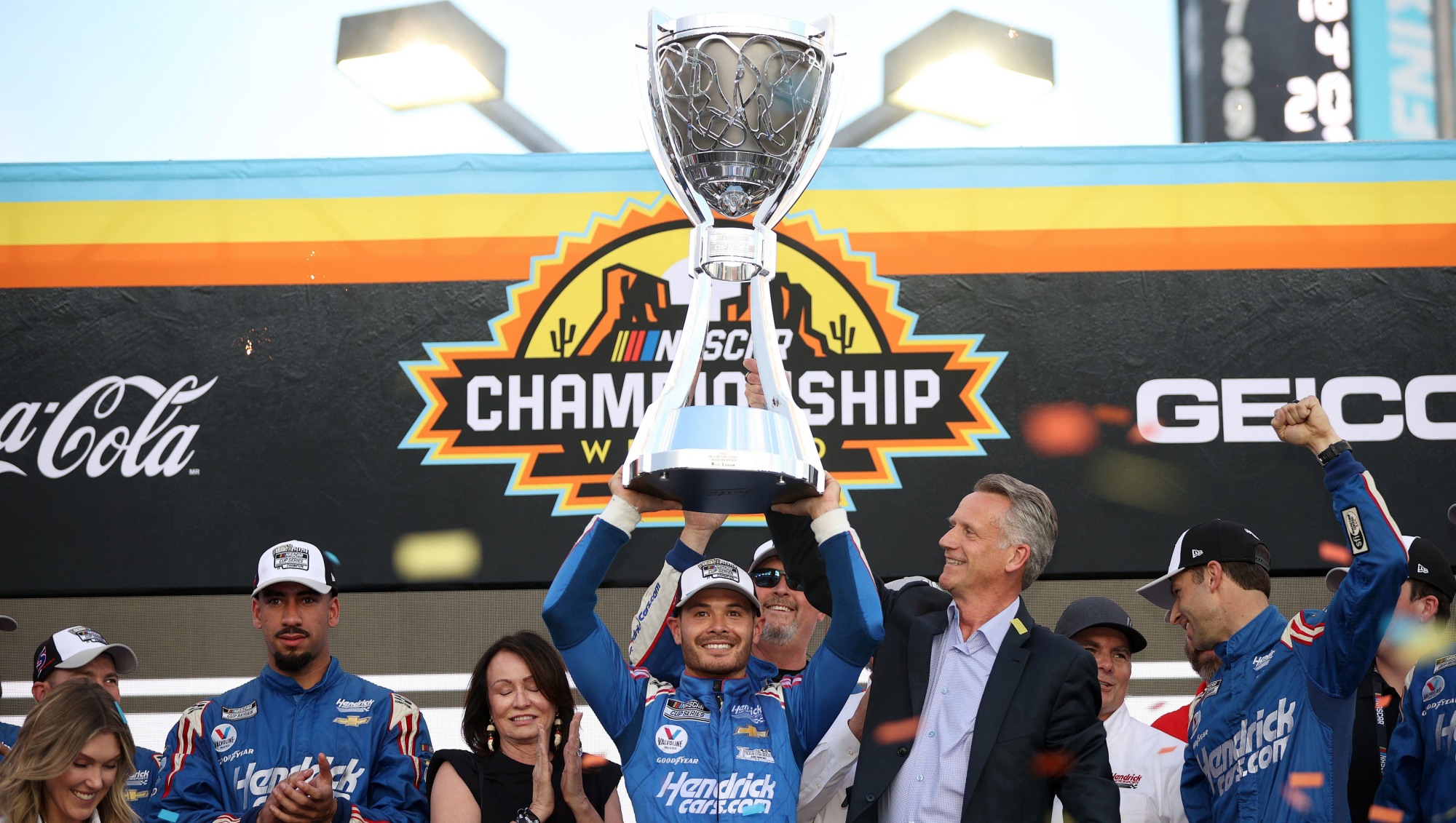 It's Monday. It was the Nascar Cup Series finale yesterday afternoon at the Phoenix Raceway in Arizona. Not only did Kyle Larson win the race, getting his 10th win of the season, but he also won his first Nascar Cup Championship. Not bad for a guy who was kicked out of the sport nearly a year and a half ago after he used a racial slur during a live-streamed race. He was reinstated after fulfilling the requirements set by NASCAR and several voluntary measures to better educate himself. He was then hired by Hendrick Motorsports for the 2021 season and he turned that opportunity into a Championship.
Had a pretty good weekend. I took advantage of the mild weather to get the Corvette over to a storage facility. It's all tucked in nicely and will sleep comfortably for the winter. And with the Vette now relocated, it was a perfect opportunity to clean out the garage. It was a horrid mess that is now somewhat less horrid. I'll hopefully finish it up tomorrow.
I mentioned yesterday that people are already putting up their indoor & outdoor Christmas decorations. While I was out washing my van yesterday, I could see another neighbor putting up a life-sized inflatable Ralphie dressed in his pink bunny outfit from the movie A Christmas Story. Jeez. The last time I checked, it was still early November!
-keep