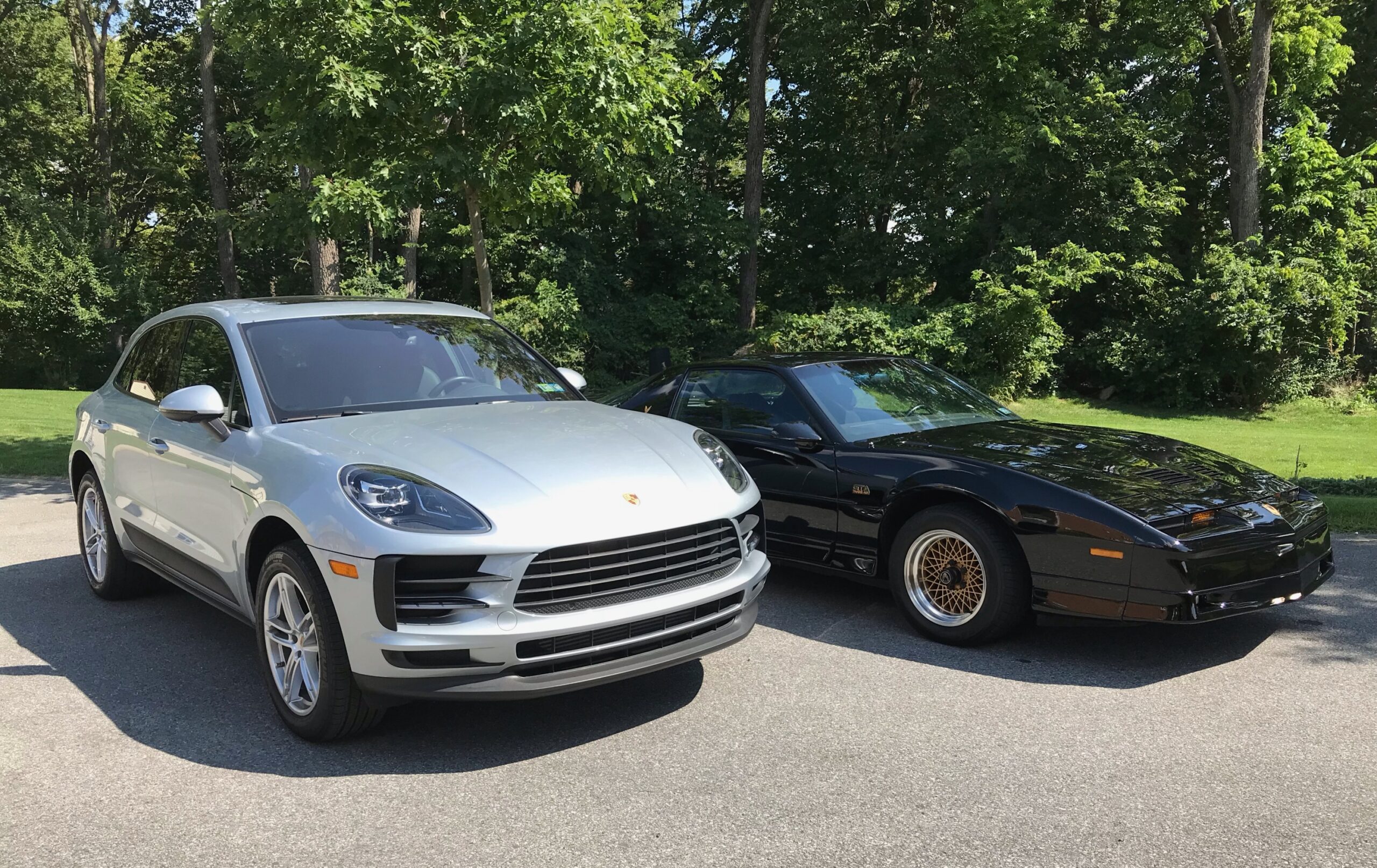 It's Friday! Well, damn. Here we go, the Labor Day weekend is here and that means the end of summer. It came and went too fast as usual. The heat is already backing off and it's cooling off at night. I really hate this time of year.
As summer is wrapping up, so will my reader's toys of summer feature. But not quite yet because today I have a pair of toys from JBK in Whitehall, Pennsylvania. On the left is a 2019 Porsche Macan that is used as a summer car by his wife. On the right is a black beauty, a 1988 Firebird GTA with only 32k on the clock. He's debated with himself about selling it, but I'm telling you right now that you'll regret it. You never hear anyone boast about how grateful they are that they sold their beloved muscle car. It just doesn't happen. It's a one owner car, keep it until you die.
Have a good weekend and don't forget that it's Friday so the babes & jokes are doubled… enjoy!
-keep
Hello Again Keep, Here are some more of our summer toys. The Porsche is a 2019 Macan and is my wife's summer "work car". It sees NO weather other than sunshine! Lol (Her "beater" is a 2005 RAV4 with over 100,000 miles and still going strong!) The Firebird is Mamba, a 1988 GTA with 32,000 miles. I am the original owner and every year for the past 10 or so I fight with myself whether to sell it or not as I hardly drive it. However, once I take it out for its first drive of the year after winter storage, I relent and say "I can't sell this thing!" Lol Again thanks for all you do on your website! -JBK in Whitehall, Pennsylvania