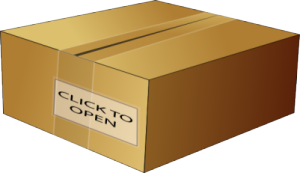 It's Friday! Considered the unofficial kick-off of summer, the Memorial Day weekend is a time for leisure and all things outdoors. After a long cold winter it feels good to have all that behind us as we head into the heat of summer. I'll be heading down south to spend part of the Memorial Day weekend with my girlfriend's side of the family. I'm looking forward to some tasty food on the grill, some sunshine, and a whole lot of nothing to do!
Oh! And this Sunday happens to be the high holy day of racing! What the hell is that, you ask? Not one, but two major racing events will take place on Sunday. It starts out with the 105th running of the Greatest Spectacle in Racing, the Indy 500. And then later in the afternoon is Nascar's longest race, the Coca-Cola 600. If you're a racing fan then you won't want to miss either of these.
So let's wrap all this up with some amateur goodness, double babes, and of course, double jokes as well. Enjoy!
-keep
Keeper, awesome site! All the babes and humor anyone could ask for! And the amateurs, whoa-boy! Here's one of my own gf and keep it nameless please. -Anonymous