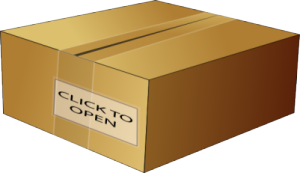 It's Friday! The weather has been all over the place lately. At the beginning of the week we had some serious heat that quickly tanked with high winds and chilly rain. This weekend is supposed to warm up again, so I'm looking forward to that.
The Chicagoland Speedway has officially closed now that Nascar removed it from the circuit. But lately there's been talk about the possibility of running a Nascar race through downtown Chicago. Pretty wild, eh? I'm guessing it's just talk, but as a huge Nascar fan, I'd love to see this happen and I bet a lot of others would as well.
Okay, today I have another reader submitted amateur photo. So, enjoy the amateur goodness along with the double babes & double jokes!
-keep
Keep, I find my way to your site nearly every day and can't thank you enough for the entertainment that you provide. Or maybe I can….. I attached a picture of a girl that I've been seeing and would be fine if you felt like sharing it. Thanks again! -Anonymous