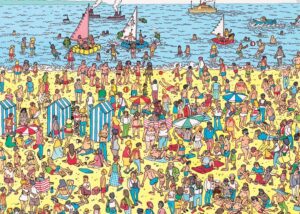 It's Monday. It was a damn chilly weekend but now we have a bunch of the horrid white stuff moving in. It sounds like the Chicagoland area is in for five to nine inches of the nasty stuff starting this afternoon. And just to make it interesting, toss in gusty winds of 35 mph. Thankfully, I work from home and the girlfriend has the next two days off, so the timing isn't bad.
With it being so cold, we made some chili and watched a few movies. The movies were a mix of old and new. The Producers, The Birdcage, Snowden, The History of Swear Words, Bill Burr: I'm Sorry You Feel That Way, and Some Kind of Wonderful. I can't even remember what it was like going to the theater to see movies.
I can't believe the Muscle Car Museum in Punta Gorda, Florida, is now closed. Over the weekend the majority of the inventory was auctioned off by Mecum Auctions and the facility closed for good. I had a lot of fun out there, especially at the weekly car shows they hosted in the parking lot. Gonna miss those.
-keep
Where's Bernie?