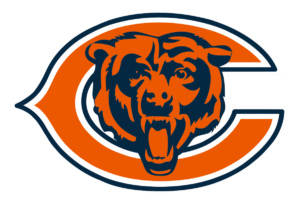 It's Monday. Holy crap, did you see that Bears game? The Bears were getting their asses handed to them in every way by the Falcons for the first three-quarters of the game. The Bears trailed 26-10 going into the 4th quarter when they pulled quarterback Trubisky and put in backup Nick Foles. Nick threw three touchdown passes in a 4:27 span of the fourth quarter, taking the Bears to a stunning comeback victory 30-26. Unbelievable!
What was supposed to be a warm summer-like weekend ended up being mild and gloomy. I was hoping to get a day out in the Corvette but the weather just didn't cooperate. The girlfriend and I are heading down to Panama City Beach at the end of the week, so hopefully we'll get some warm weather down there.
Just finished watching the NASCAR race in Vegas where Kurt Busch picked up the checkers and automatically advances to the next round in the playoffs. Harvick is still first in points but next weekend they're in Talladega where anything can happen. Anyway, it was a good race—love seeing the cars under the lights. Oh, too bad about the #32 car, though!
-keep