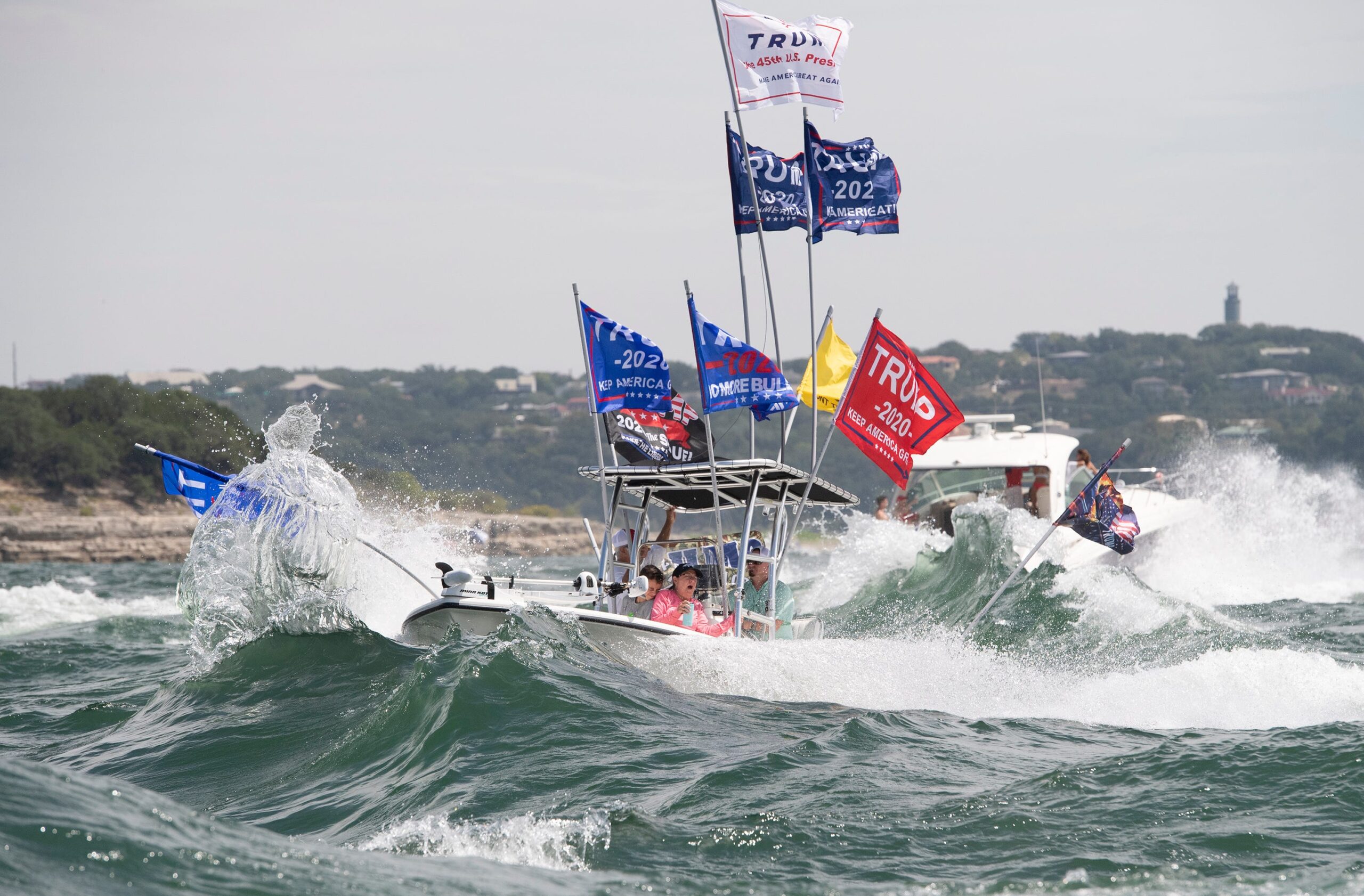 It's Monday. Having a great Labor Day weekend and will wrap it up with a cookout this afternoon. I'm looking forward to some giant steaks on the grill, sweet corn, and a few beers to wash it all down. Hopefully the weather will cooperate.
I caught the Southern 500 last night and it looked like Truex Jr. had it all buttoned-up until he clipped Elliott and both went into the wall. Kevin Harvick was right behind them and quickly took the checkers after successfully holding of Dillon. That was the first playoff race and Harvick will now advance to the next round.
Saw on the news that a several boats sank during a pro-trump boat parade on Lake Travis in Texas. So sad! I heard that president Twitterboy is already tweeting conspiracy theories blaming ANTIFA submarines commanded by Obama himself. 🙂
-keep
Oh–How does a special Labor Day Goodbye To Summer Babemania for today? Enjoy!
5 Boats Sink at Trump Boat Parade
The sheriff's department in Austin, Texas, said five boats sank during a boat parade in support of President Trump on Lake Travis on Saturday afternoon. The Travis County Sheriff's Office said they responded to a total of 15 distress calls which varied and included: boats taking on water, stalled engines, capsized boats and boats sinking.
TCSO said as of Sunday, three boats have been towed out of the water and two remain submerged.
CBS Austin affiliate KEYE reports that boats began sinking almost immediately as the parade started, according to the Travis County Sheriff's Office.