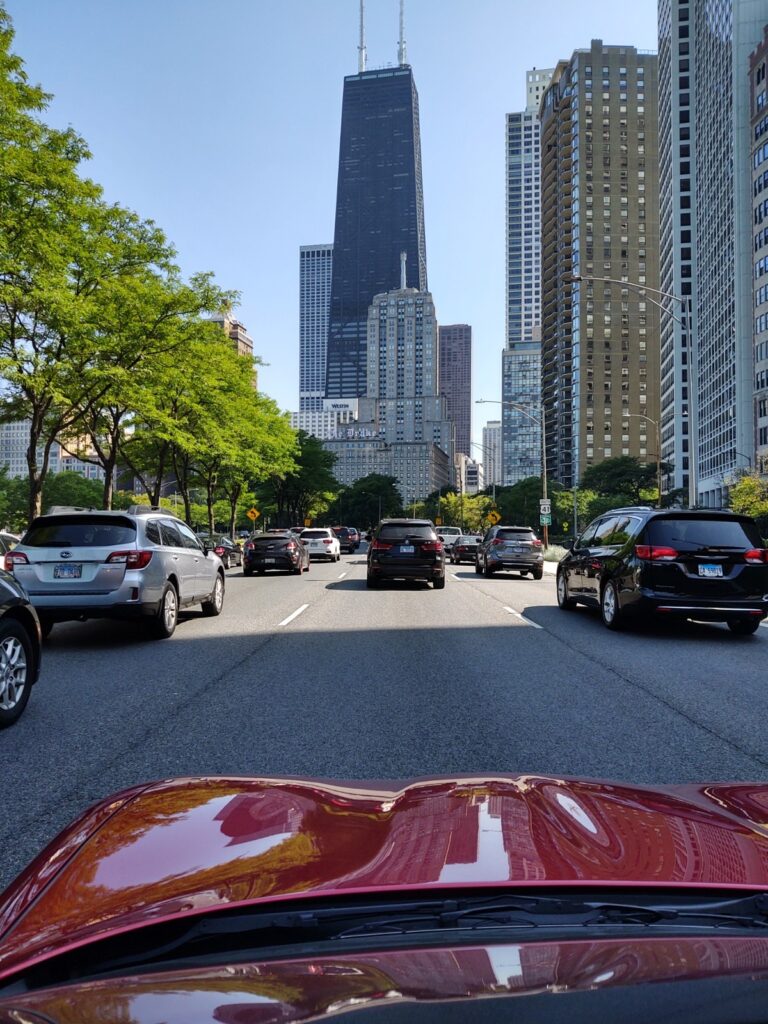 It's Monday. Had a really good weekend. It was warm with clear blue skies for the entire weekend. We took the Vette out for an all-day cruise starting with a drive into the city to get some sandwiches at the historic Manny's Coffee Shop & Deli. I'm a fool for a good pastrami on rye and that was absolutely fantastic. They've been in business since the early 40s and recently announced they that they were going to shut down. When people heard the news they were overrun by customers from near & far who lined up around the block. Fortunately they've decided to stay open and we're certainly glad they did.
We worked our way through the city and drove Lake Shore Drive for a while admiring the lakefront and the architecture. No matter how many times I've seen it, it's still incredibly impressive.
Later we worked our way out of the city and headed west through the northwest suburbs taking in the sun. I'd like to point out to my Fox News watching readers, we weren't shot, murdered, or looted at any point during our trip. 🙂
Got the cars washed up, grilled up some beer brats, and caught NASCAR's first-ever road course in Daytona. Chase Elliott killed it, taking the checkers despite some really tough competition. So yeah, great weekend with no complaints!
-keep