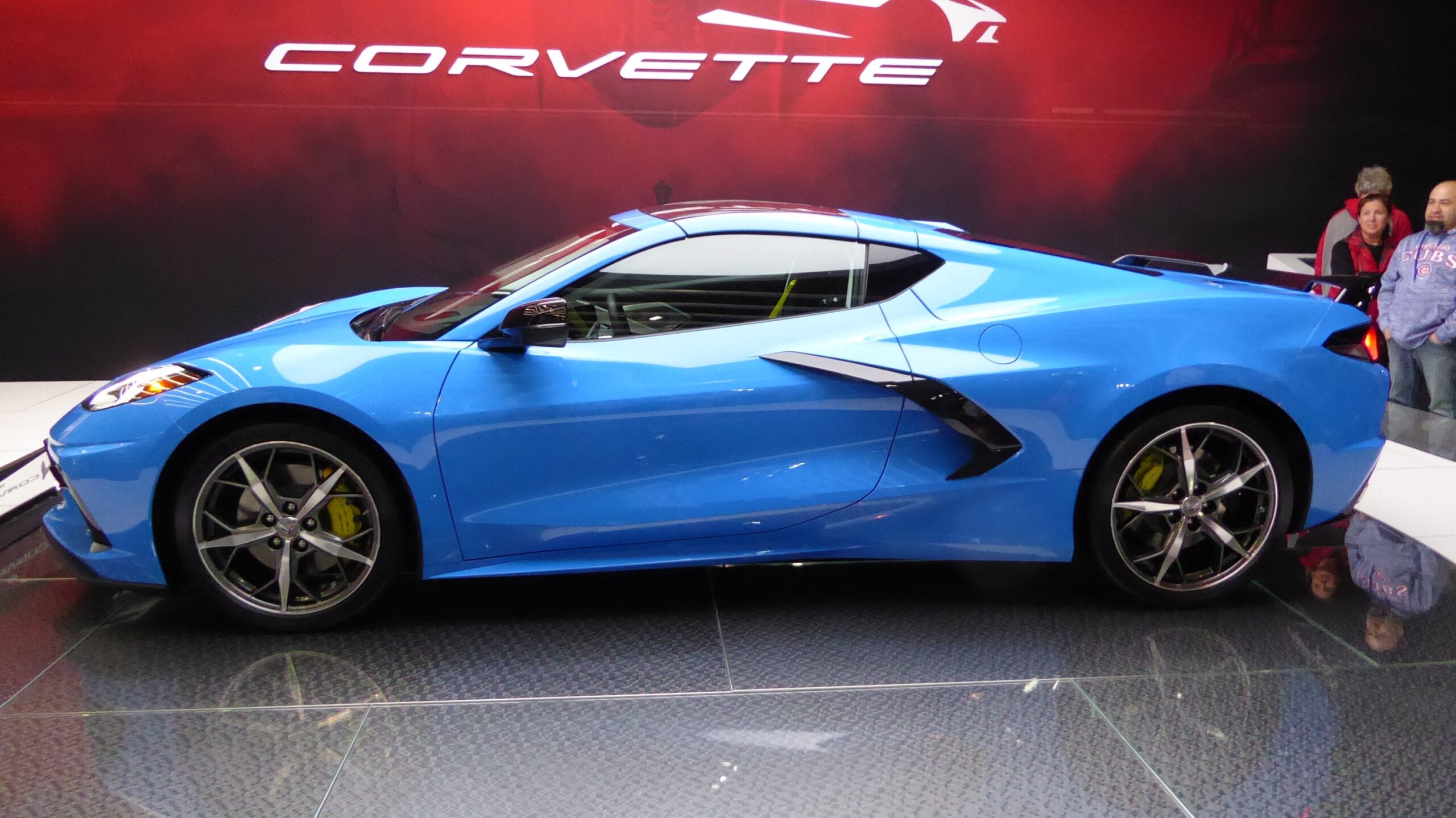 It's Wednesday. And there it is! We took a spin up to the city yesterday to check out what's new in the automotive world at the 2020 Chicago Auto Show. It was here that I finally got the opportunity to check out the Motor Trend Car of the Year, the 2020 Corvette Coupe and Convertible. I've seen it in countless magazines and video, but this was my first time in person, and damn it was worth it! They had a coupe in Rapid Blue and a convertible in Sebring Orange—both gorgeous! Maybe it's time to trade in my C5, eh?
The Corvettes were my favorite but coming in at a close second was the Doge display. Dodge is focused on one thing these days—muscle. The muscle car look goes into everything they make, especially the Charger and Challenger. And that look is backed up by some serious horsepower. The Charger and Challenger just get more badass every year with exciting new options and packages. They had green Challenger that caught my eye because it just looked pissed off. And damn, I like that in a car!
Had a great day at McCormick Place checking out all the automotive goodness. Go ahead and view a few of my photos from the show in the gallery below or grab the zip to download them all. Enjoy!
-keep