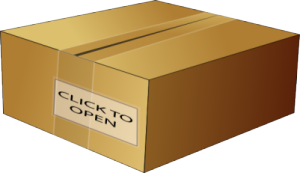 It's Friday! Hot-Hot-Hot! We've been deep in the heat lately with a killer amount of humidity as well. I love the heat but 90 degree temperatures with heavy humidity doesn't exactly make for a pleasant combo. It starts to mess with your brain. Before you know it, you'll swear your seeing alligators in the Chicago suburbs!
Did someone say amateur goodness? I can't even remember the last time I featured an amateur photo. It's not because I don't want to, it's because nobody has sent any in! Thankfully the drought has ended because I have one featured today.
Oh, normally this is where I mention the usual Friday double babes and double jokes. Well, unfortunately there won't be any double babes for today. Don't fret, there will still be double jokes, just no double babes. You probably want to know why and the answer is simple. There's no reason to have double babes when I picked out 50 of them for today! So enjoy the bonus babes, the double jokes, and a hell of a nice amateur photo! Not a bad way to wrap up the work week, eh!
-keep
Keep, i've been chatting it up with this gal lately and i thought you and your fans might like a look. -Anonymous