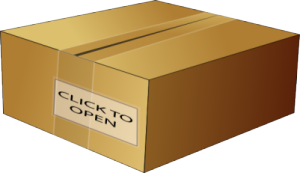 It's Friday! We just had two amazing days of beautiful weather, so you can bet rain and severe weather is in our forecast for the next several days. That means our Memorial Day weekend will likely be a washout. Hopefully the rest of you will be far away from Illinois and our gloomy wet weather.
One consolation of being stuck indoors over the holiday weekend is all the upcoming racing goodness. This Sunday is the high-holy day of racing! It starts with the greatest spectacle in racing, the Indianapolis 500! And later that night is Nascar's longest race of the season, the Coca-Cola 600! That's a lot of racing to cram into one day but I'm up for it.
Okay, one of my favorite ways to wrap the week up is with some amateur goodness from you guys. That along with the Friday double babes & double jokes really rounds it out. Have a good holiday weekend everyone… enjoy!
-keep
Keep, I want to share a picture of my wife's tit's they are yummy deliciousness. Been a fan of your site and love the different stories and babes of the day. She has recently liked the site also. -Anonymous